Golden Hare X Smith & Gertrude Book Club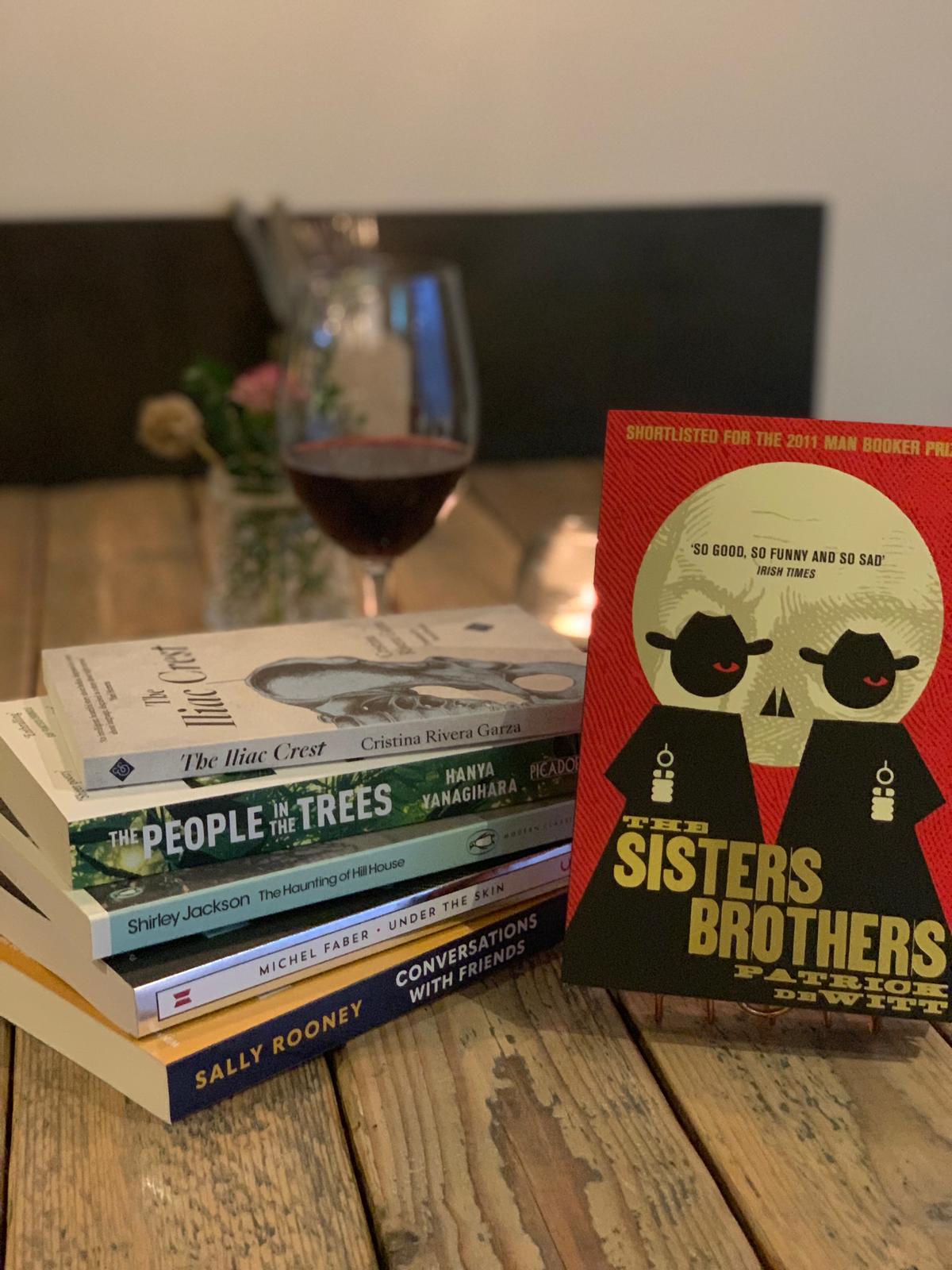 Golden Hare X Smith & Gertrude Book Club
The Wine and Cheese Book Club
It. Is. Here. (Finally). Books, wine and cheese - what could be better?
sold out
Tickets cost £18 for each book club.
Finally it is happening! Smith & Gertrude and Golden Hare Books are so pleased to announce a special series of joint events combining our passions and expertise…
Golden Hare X Smith & Gertrude Wine & Cheese Book Club
The cost of your ticket to the Golden Hare X Smith & Gertrude Book Club includes the following:
A copy of that months quite brilliant book club book (to be collected from either Golden Hare Books or Smith & Gertrude)

A glass of wine on arrival to help get the conversation started

Cheese. Lots of cheese to keep the discussion flowing
Super special - really go for it and book three or more and you'll receive a free limited edition Golden Hare x S&G tote.
Dates & books we're reading
Wednesday 23rd January, 7.30pm-9.00pm - The Sisters Brothers by Patrick deWitt
Wednesday 20th February, 7.30pm-9.00pm - The Iliac Crest by Cristina Rivera Garza
Wednesday 20th March 7.30pm-9.00pm - The People in the Trees by Hanya Yanagihara
Wednesday 17th April 7.30pm-9.00pm - The Haunting of Hill House by Shirley Jackson
Wednesday 15th May 7.30pm-9.00pm - Under the Skin by Michel Faber
Wednesday 19th June 7.30pm-9.00pm - Conversations With Friends by Sally Rooney
We recommend booking well in advance as space is extremely limited. Please contact us if you would like to be placed on the waiting list.
Golden Hare x Smith and Gertrude
The teams at Golden Hare Books and Smith & Gertrude are really close - not only in proximity but independent values too! We're always in and out of each other's businesses and have been eager to run a special event together for a long time. Wine & Cheese Book Club seems like the perfect way to combine our interests and we hope you'll love it too. We're running the club for six months to start with but hope this will be an ongoing thing - so if you can't get tickets for the initial run, we'll be back!
Golden Hare Books is an independent bookshop on St. Stephen Street and specialises in books that are beautiful on the inside and out. Our booksellers often head out to Smith & Gertrude for social evenings, we love the atmosphere and how well the staff know and care about their wine and cheese!
Smith & Gertrude is run by Amy and Duncan Findlater, who wanted to bring their love for wine and cheese to the Stockbridge neighbourhood. On their days off they often head to Golden Hare for a spot of shopping for gifts and their wee one Iona!